The creation of a monumental sculpture – Week 4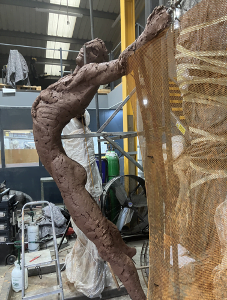 Day 16
Although I had started putting clay on one of the wings last week, I decided to spend some time concentrating on the chest. I thought that the chest needed to push out more so I added additional clay.
At the end of the day, I felt that the figure looked stronger and more dynamic.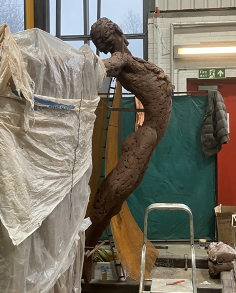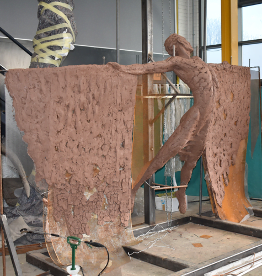 Day 17
I put a lot clay on the second wing and added more to the first one. In this picture you can see the clay drying up on the wings! It's hard work trying to keep it all damp!
I love using terracotta clay. It has grog in it so is rather rough on the hands but is lovely to work with and brings an extra texture to the figure.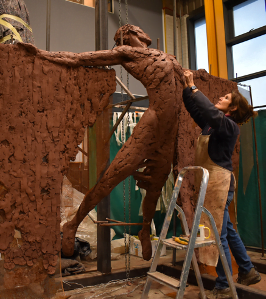 Day 18
This was the day that Icarus was to be lifted to almost full height. We needed to see if the plan had worked and what the finished sculpture might look like.
Before he went up, I had to remove quite a lot of clay from the wings as it was too heavy! Matt discussed the problems we were having, and we decided to change materials. Clay was obviously not going to work on the wings. I had bought bags and bags of it too! I would have to replace the clay with plaster.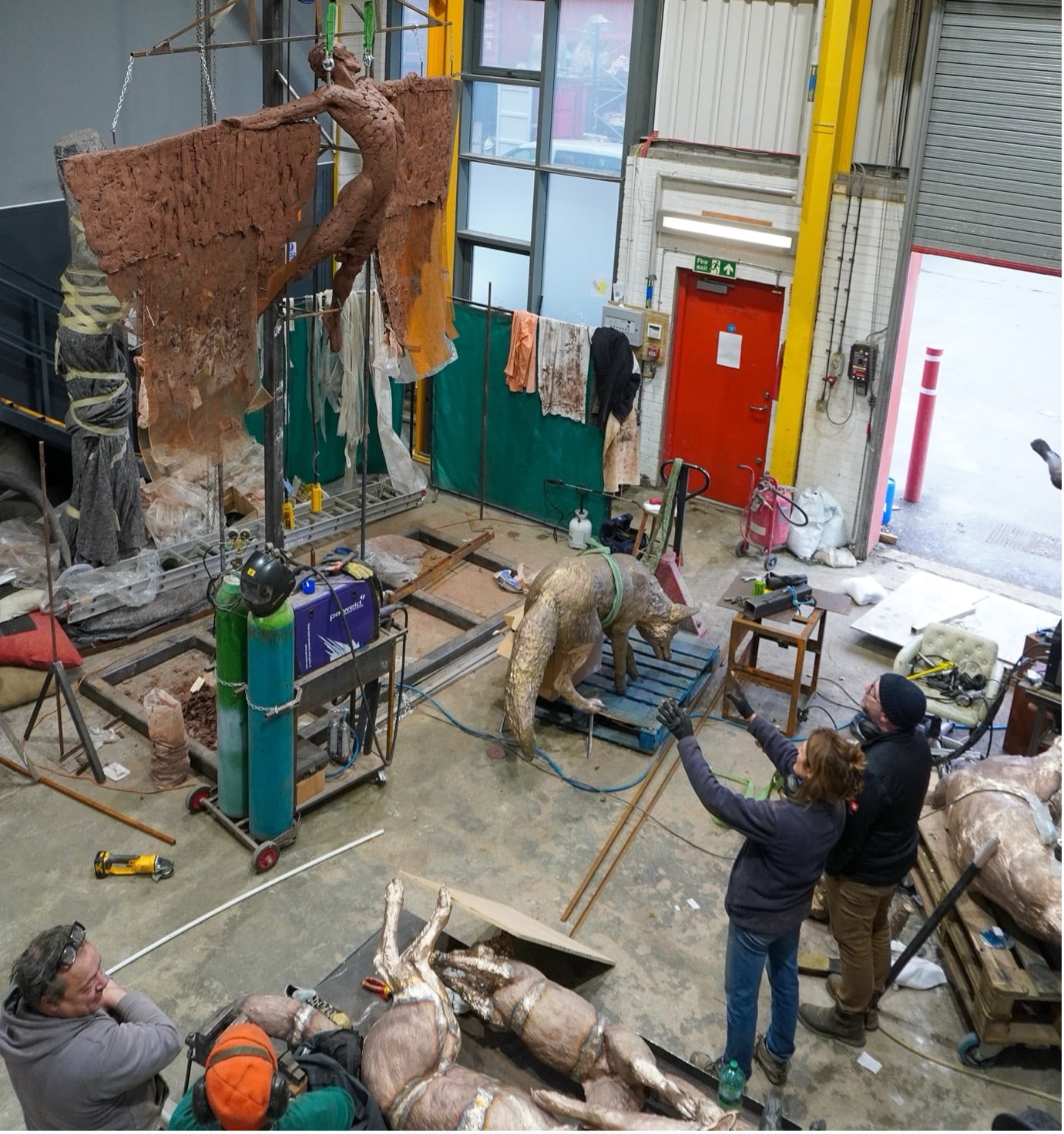 Now the work was up high we could see the effect from down below. Si, who runs the foundry, discussed the size and practicalities of such a large work. It was fun to get an idea of what the eventual effect would be. We had a good chat about what to do next before lowering it down to the ground again.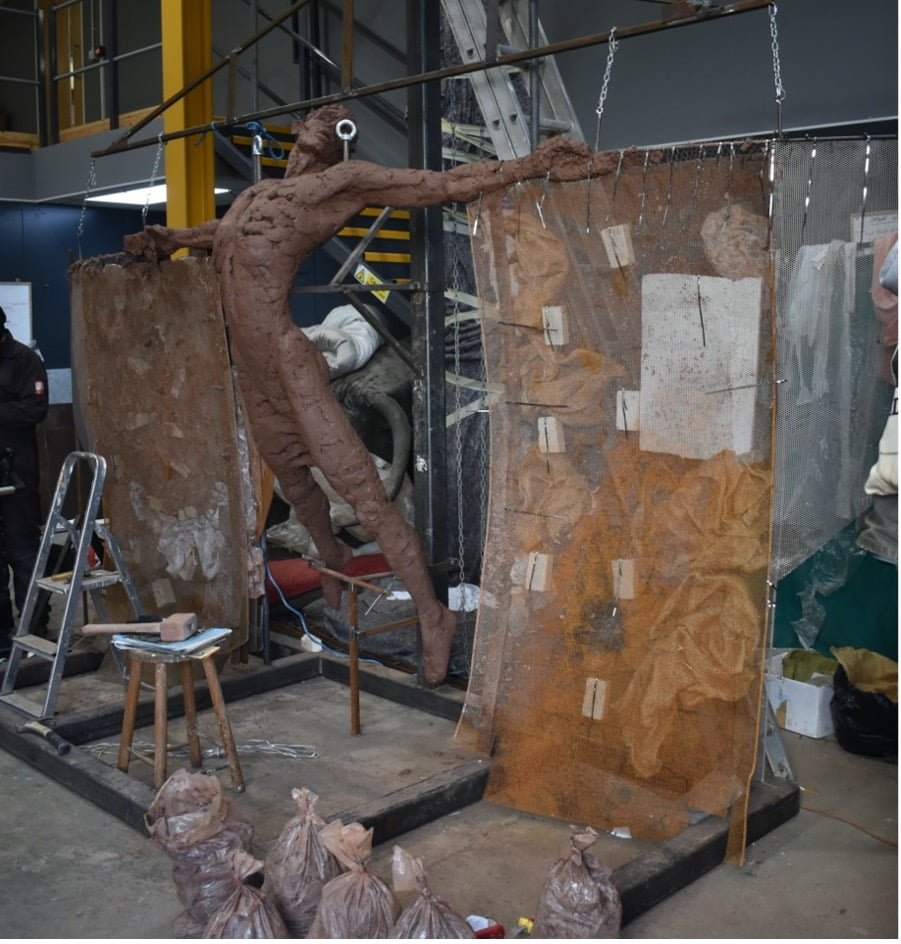 Day 19
Having realised that clay made the wings too heavy, I now had to take it all off again! Here he is with all the clay removed from the wings.
Day 20
I worked on the face today and gave it much fuller features. He now looked a bit like my father! This wasn't deliberate, it just happened!
His profile had changed again. I quite liked it but I knew it wasn't right yet.
Get updates about new work
We will process the personal data you have supplied in accordance with our privacy policy.