The creation of a monumental sculpture – Week 3
Day 11
I start the week by having to unwrap the figure. Every night I have to wrap the figure in plastic sheeting to make sure that the clay does not dry out. As the piece gets bigger it takes longer and longer to wrap and unwrap!
Callum did a lot of work for me on the supports I would need for the wings. The huge wings must have steel frames in place to hold the weight of the clay. The clear sweep and curve of the wing profile can be seen on the ground.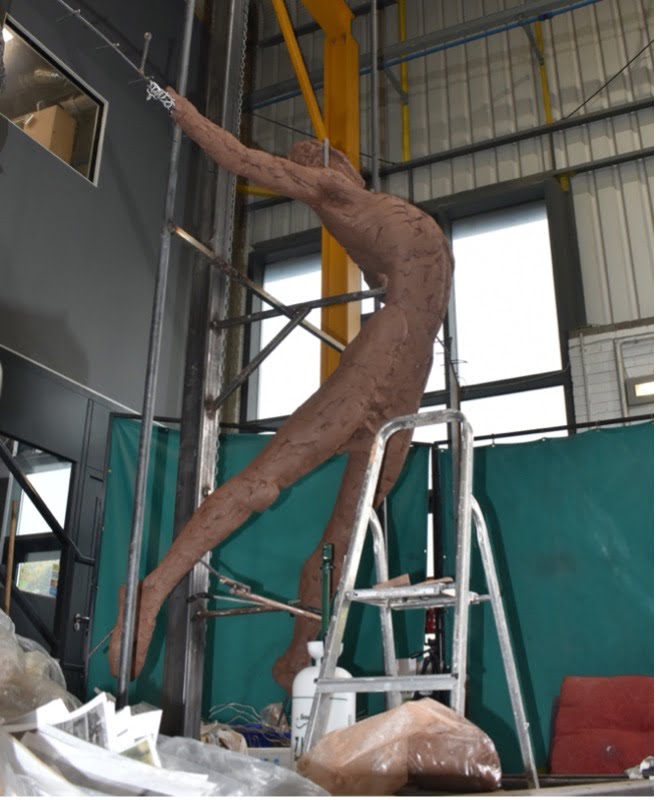 At the end of the day, I took this picture from a low angle so that I could see what the sculpture would look like from the ground when it is finished.
I hope you can see how the figure is changing shape and texture.
Day 12
I started to provide more detail to various parts of the figure.
I began with the hand. I mocked up the wrist and used chicken wire to roughly mark out where the hand would be.
I also gave Icarus a bottom, a new face and some feet.
Day 13
The day was spent working on the metal structure for the wings.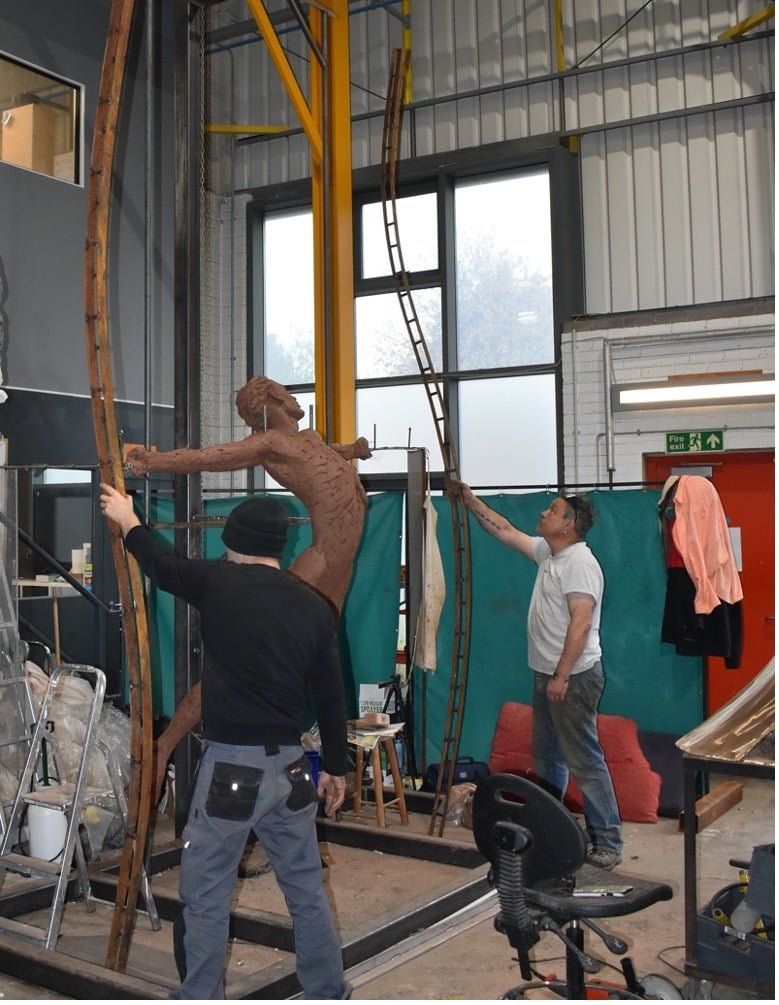 The metal wing supports were held against the figure so that I could see what the shape of the wings would look like when the sculpture was elevated to its full height.
The metal base needed to be prepared so that the wing supports could be welded on.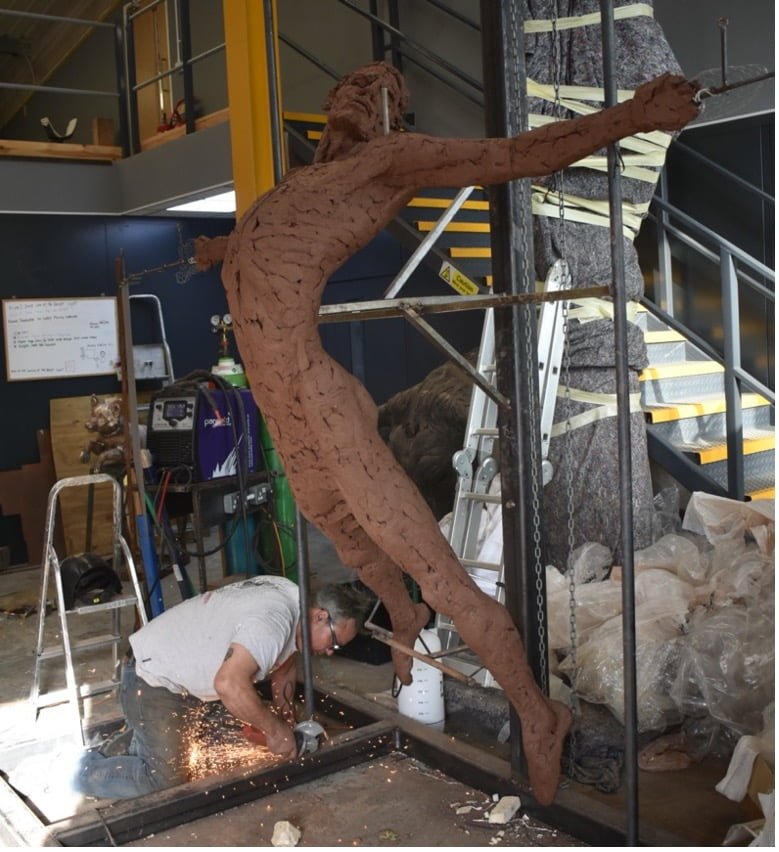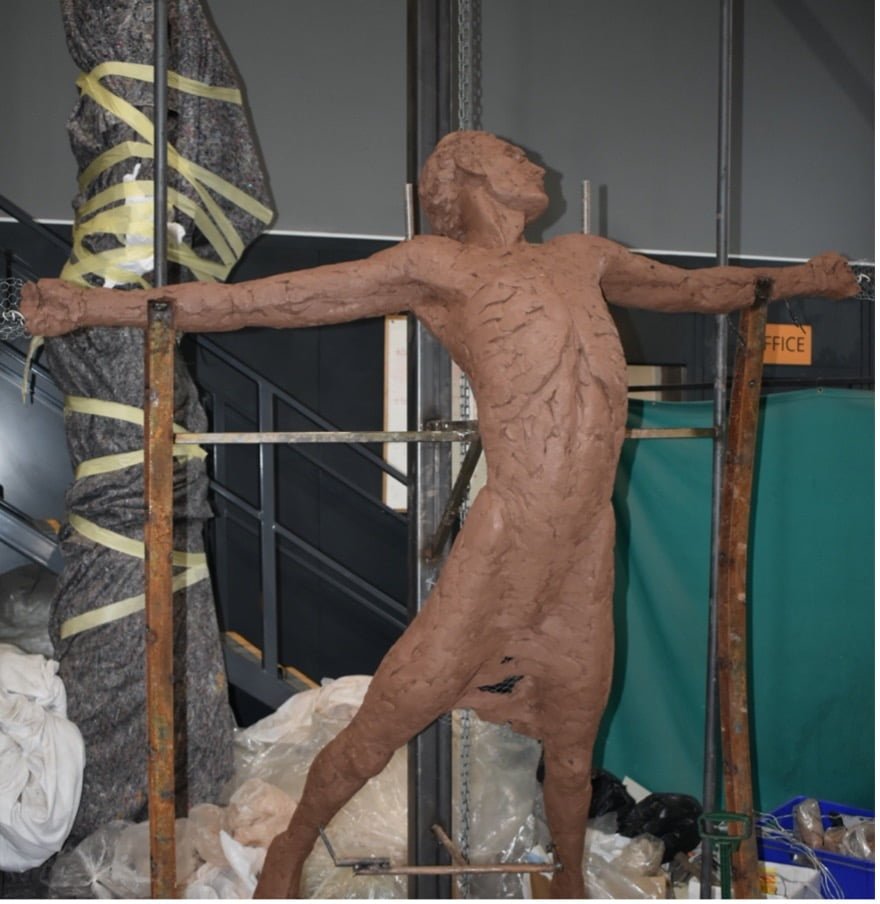 The wing shapes were attached to the arms and would be my guide going forward.
Day 14 
At the start of the day large perforated steel sheets were attached to the wing supports. The clay will adhere to these sheets.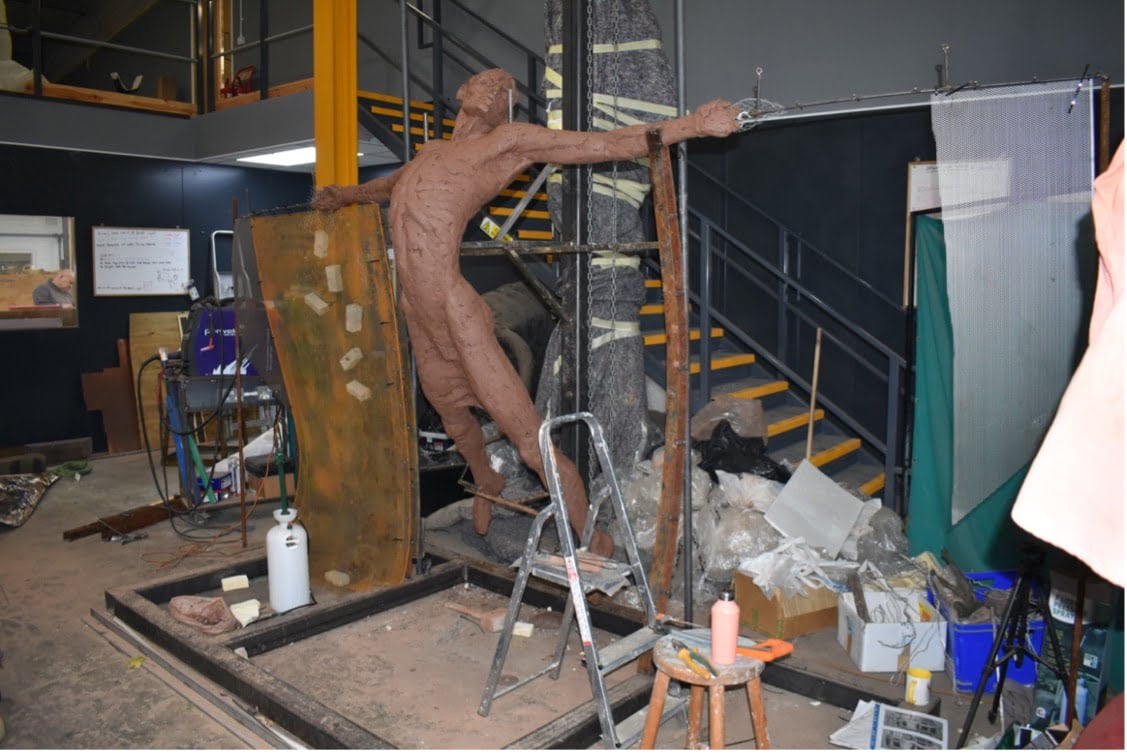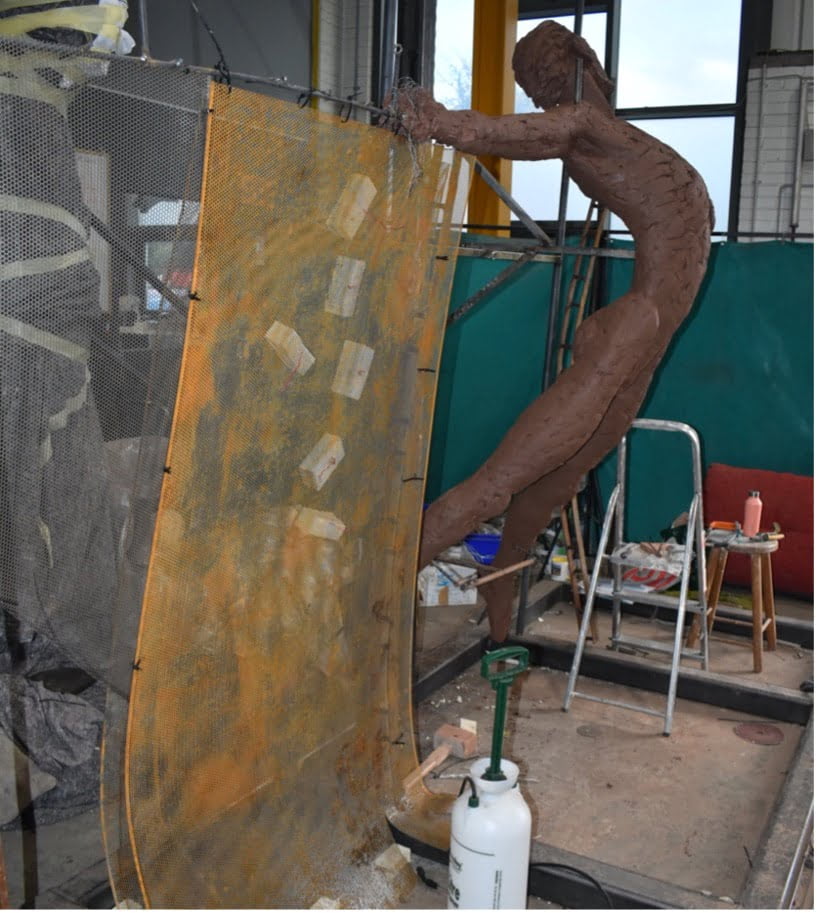 The sheets of steel as seen from another angle. They were now ready for clay to be added. The white polystyrene pieces hold the steel sheets apart so that the wings have depth – this is needed for the steel armature that will have to go inside the whole frame once the bronze is made.
After the work on the frame had been completed, I started to do some more work on the figure. I made some improvements to the bottom and made some changes to his face, as I didn't like his previous smug expression!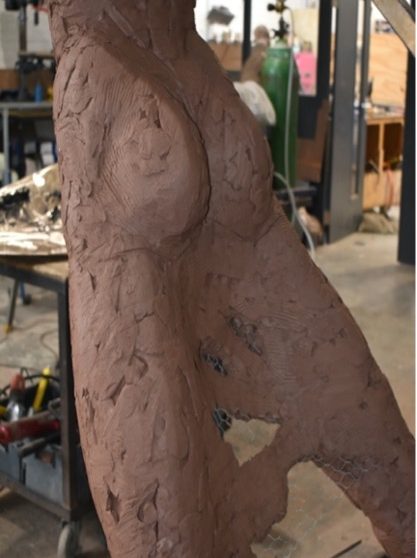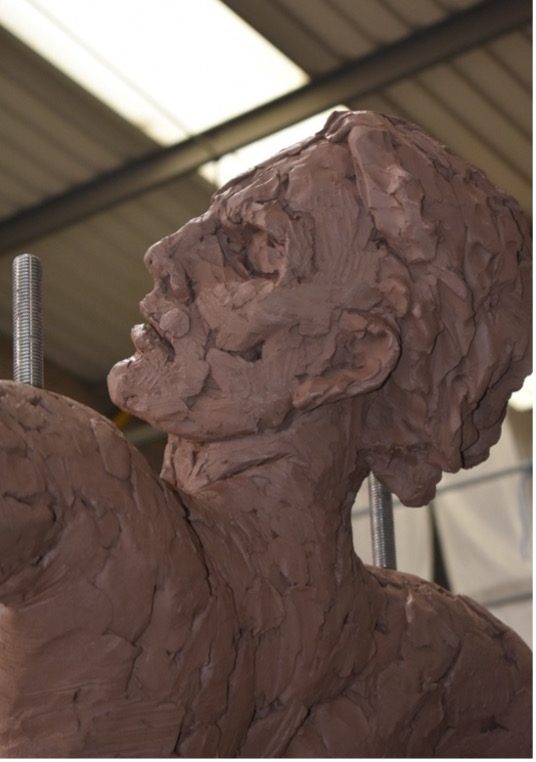 Day 15
After all the preparation, the clay finally starts to be applied to the wings.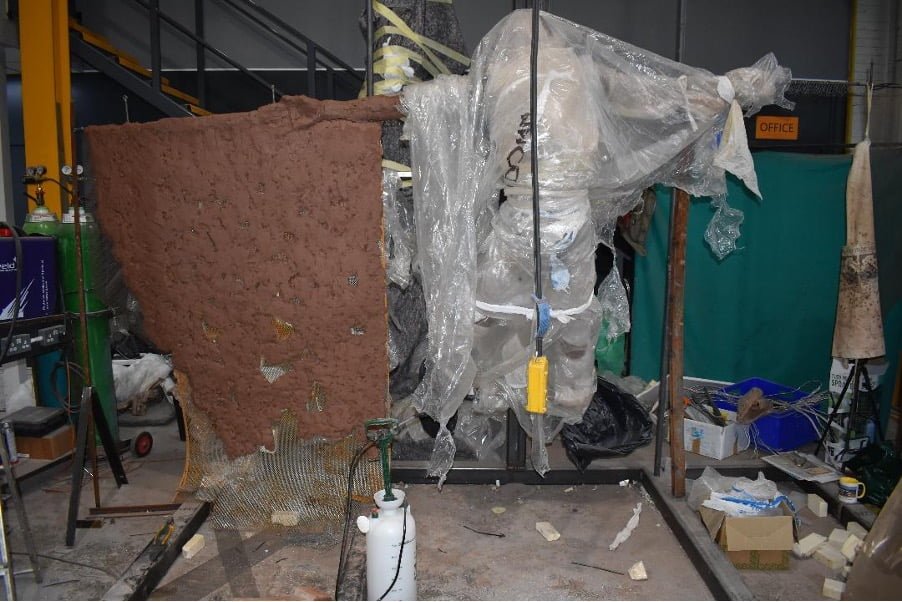 Get updates about new work
We will process the personal data you have supplied in accordance with our privacy policy.