Nicola Godden Sculpture at The Grange Hampshire
 This year I am the only sculptor with work at The Grange Festival
The Grange is a stunning country house in the Greek revival style near Northington in Hampshire.  It is perched above a glittering lake with sweeping green lawns and mature trees all around it. Its interior is now sadly just a shell but the exterior is breath-taking in its beauty and setting.
The Grange is now used as the most amazing site for opera and other events.
Every year in June and July there is the Grange Festival, and the Grange becomes the venue for world-class opera performances in its 590-seat theatre.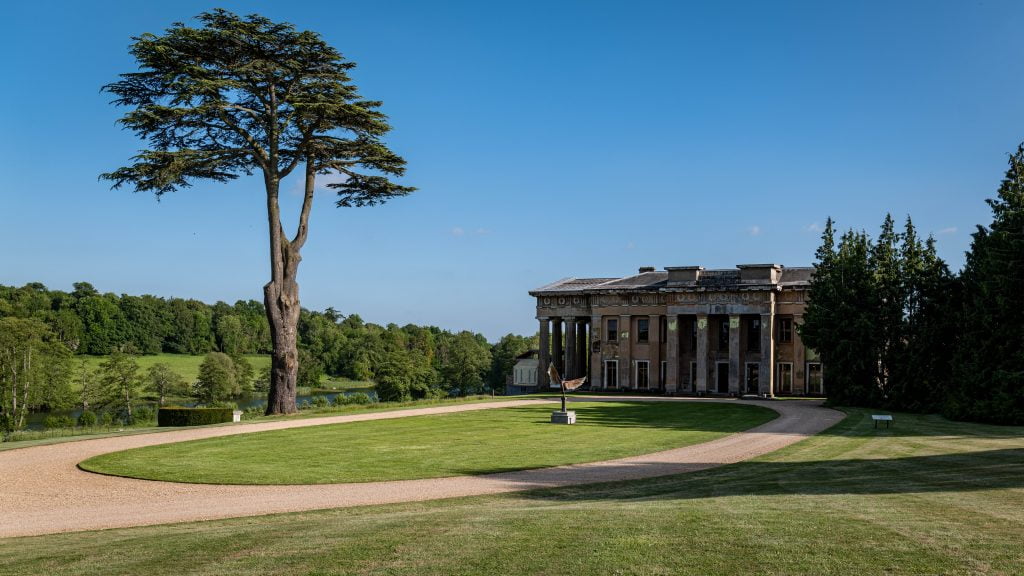 Last year, along with several other sculptors, I was asked to exhibit a piece of my work at the Grange during the Festival. I exhibited my sculpture of Theia, the goddess of light. This year I am the only sculptor with work on display.
I have 8 sculptures on show at this year's Festival. These sculptures are:
Icarus I
This was the piece that I made for the London Olympics. I have always been fascinated by the Icarus myth. I find him an inspiring figure of daring, youthful courage and optimism. I am thrilled that the Grange have placed this sculpture in front of the house at the end of the long sweeping drive.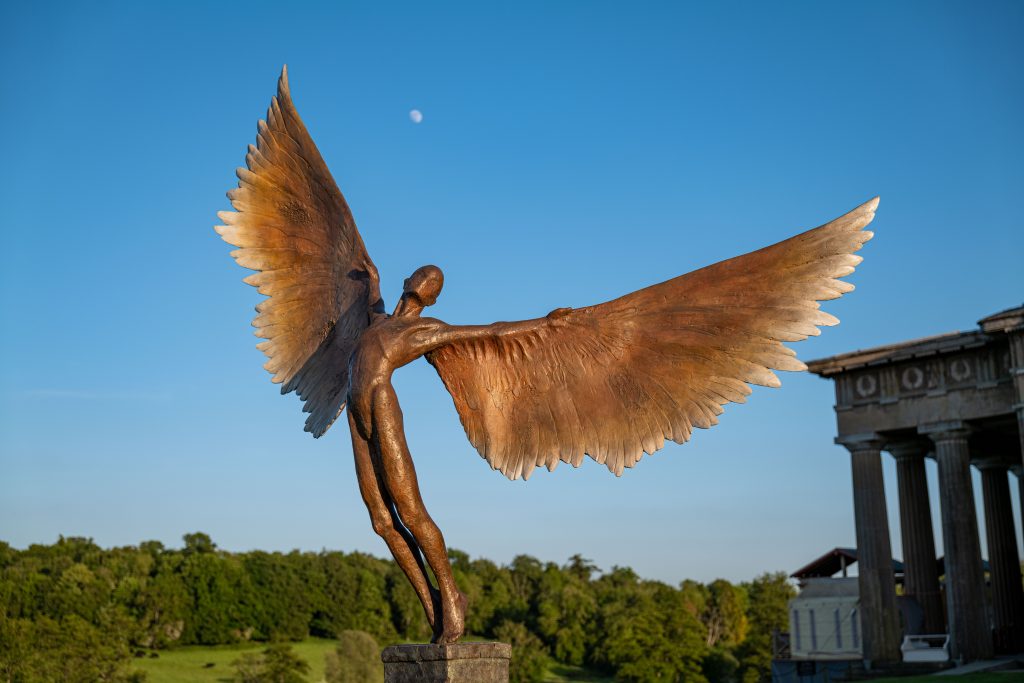 Icarus Rising II
This is the second largest Icarus sculpture that I have created so far. I am delighted with where it is located. It is situated at the end of a lawn high above a lake. The location makes one feel that Icarus has chosen this place to take flight.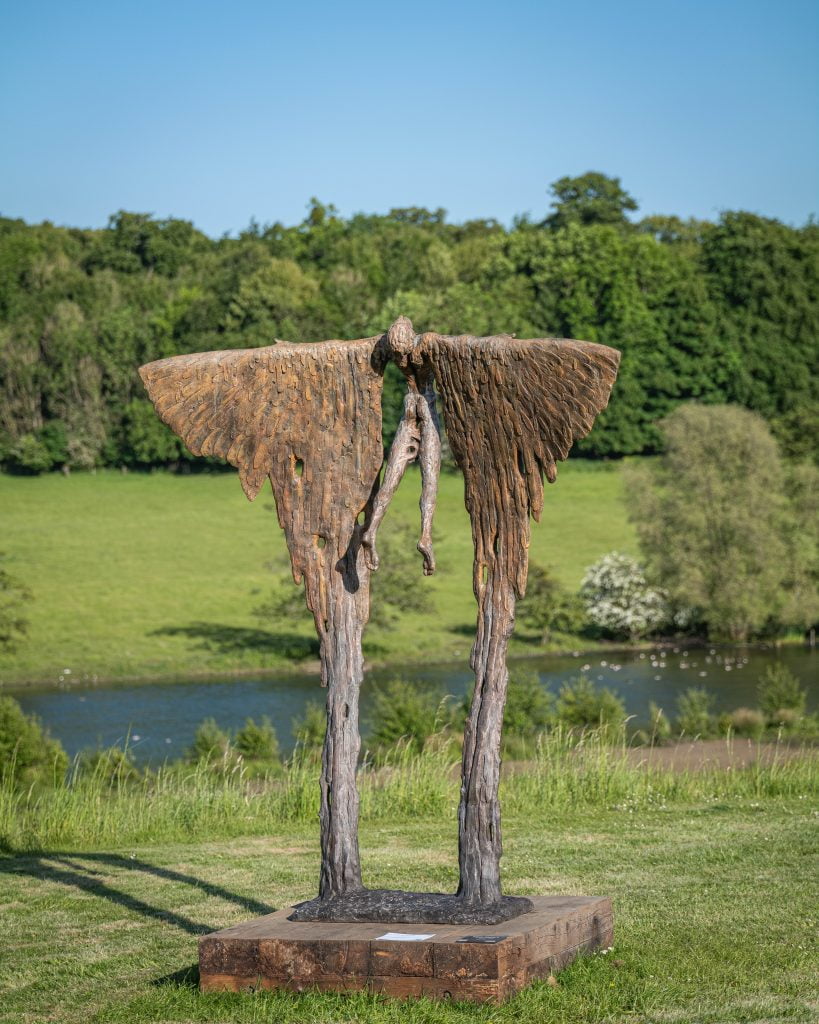 The Bone Form series
I have selected 3 of my Bone Form sculptures for the Festival. All of these pieces have been inspired by a piece of animal bone. These sculptures have been placed on pillars above the main lawn and so will be clearly visible to the people attending the Festival.
Bone Form II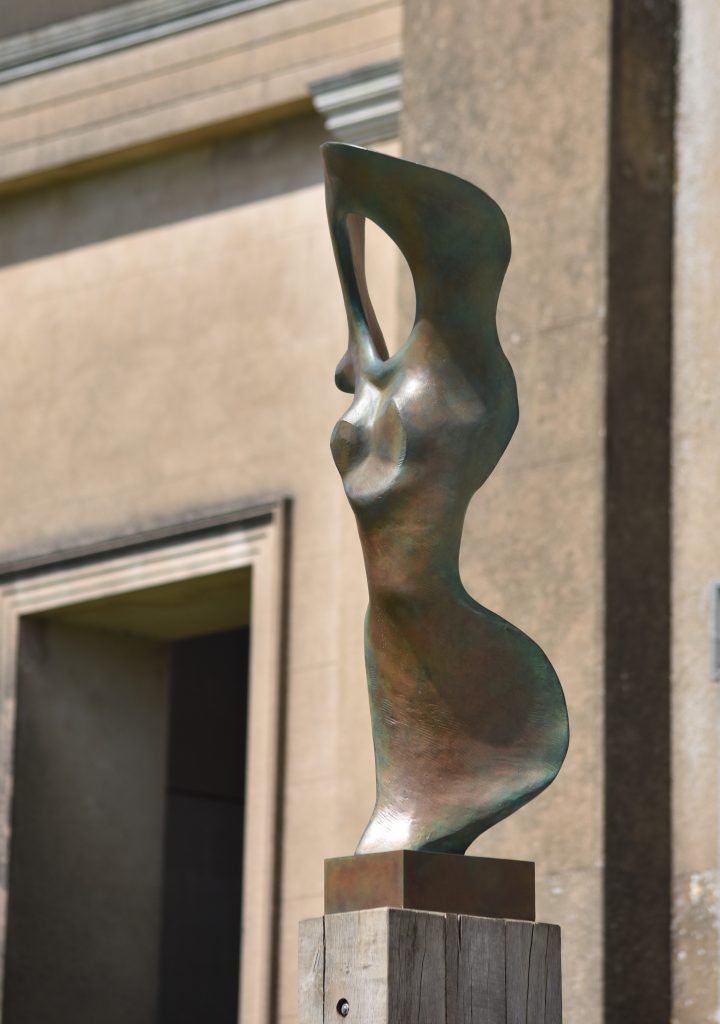 Bone Form IV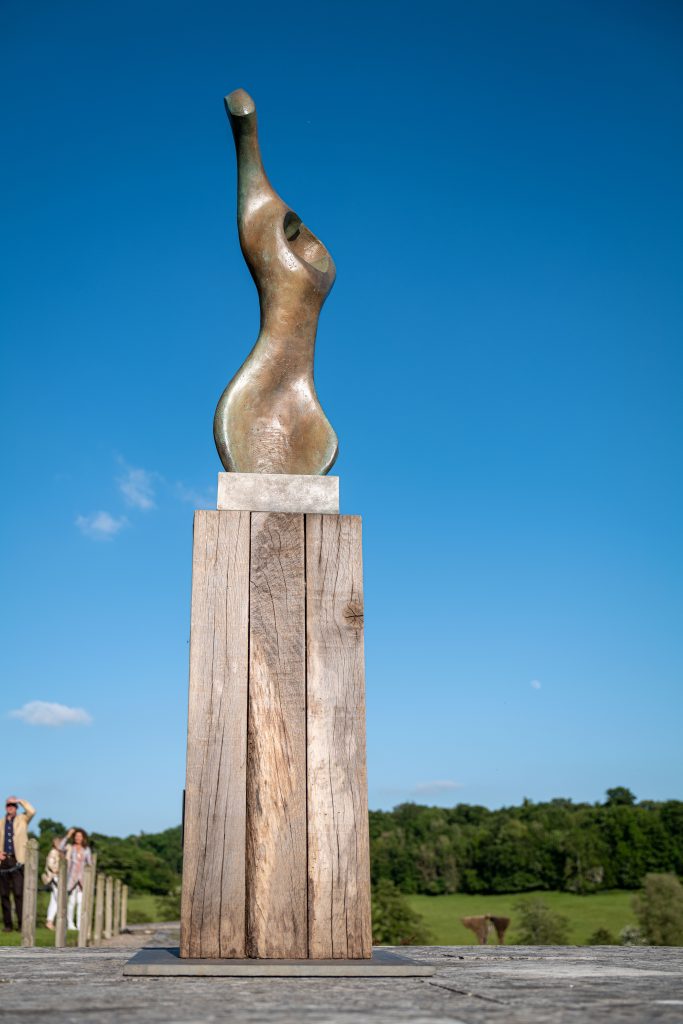 Bone Form VI
The Eve series
My 3 torso sculptures are also on display. I have entitled this collection of work "Metamorphosis" as the 3 torsos change from abstract to realistic. The idea for this series of artwork came from pieces of stone. These pieces are also located above the main lawn and their situation will enable people to see how the sculptures metamorphosise.
Eve III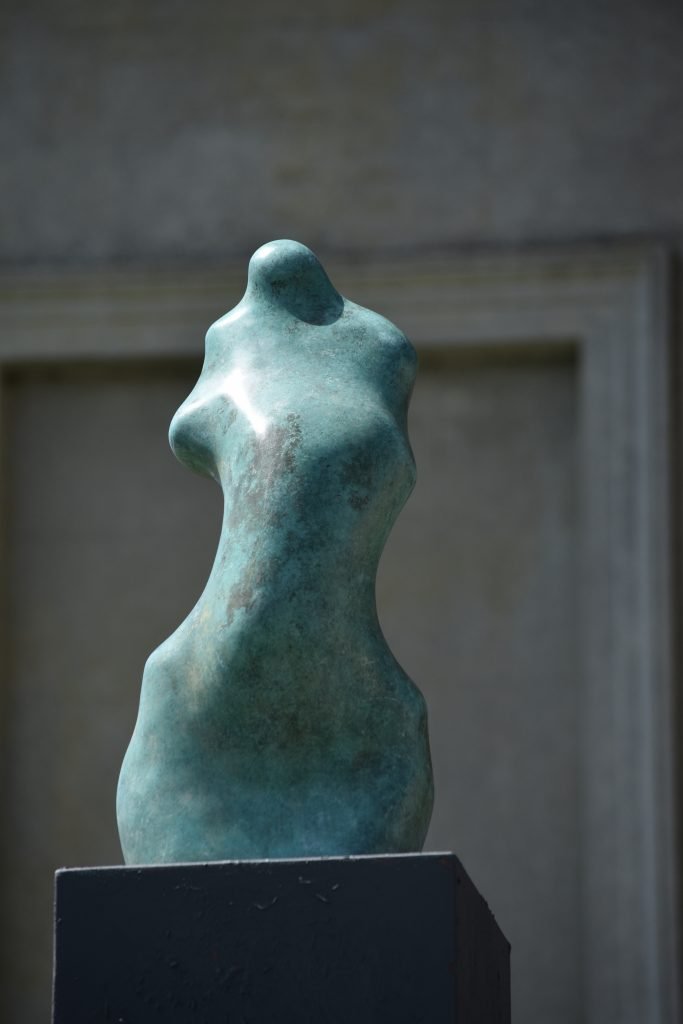 Eve IV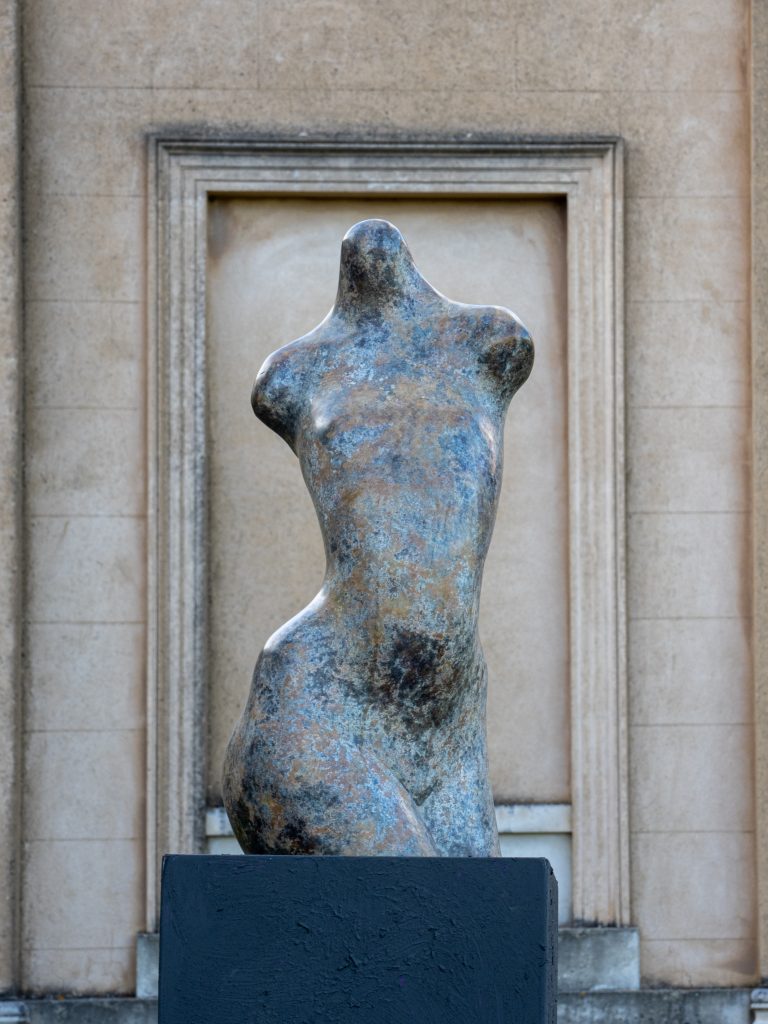 Eve V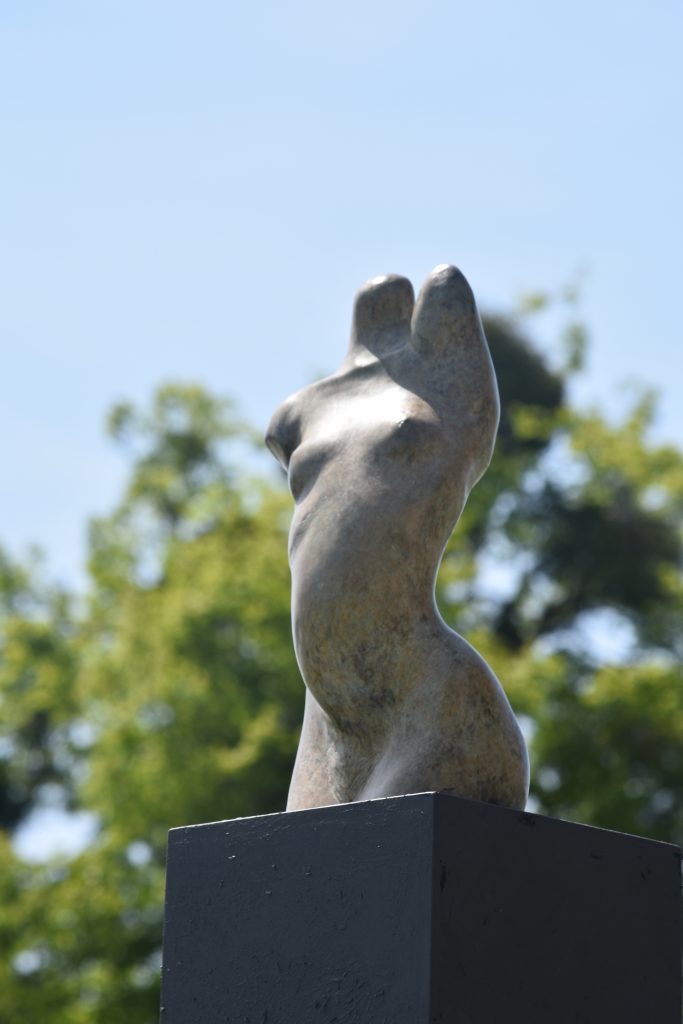 I am a female sculptor based in Surrey with a passion for creating bronze figures that evoke a sense of wonder and emotion in the eye of the beholder. Explore my portfolio online or book tickets for The Grange Festival to see some of my favourite pieces in person. 
Get updates about new work
We will process the personal data you have supplied in accordance with our privacy policy.