The creation of a monumental sculpture
My most recent sculpture of Icarus is the largest piece that I have ever created. I have been working on it for 8 months and it has reached a stage where I am now ready for him to be cast into bronze. It has been a long journey and I want to show you how I got there.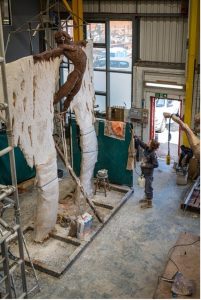 It was always my intention to make this sculpture at least 5 metres tall and as a result I knew that I could not build it in my own studio at home. Sculpture Castings in Basingstoke, https://www.sculpturecastings.co.uk , very kindly agreed that I could create the piece at their foundry. Luckily, they had an area that I could use.
WEEK 1
There is a lot of work to do before I can start to think about working with clay. The first thing I had to do was to ask the foundry to build me an armature. An armature is a metal frame that is used to support the figure being modelled and provides something for the clay to attach to. Given the size required it took them 4 days to finish it. I couldn't start work on the sculpture until they had completed their work.
Day 1
The size of the sculpture would mean that it was going to be extremely heavy and would therefore require a large solid base and a strong central support. This was completed on the first day.
Day 2
The metal structure for the figure was completed and wrapped in chicken wire to give the clay something to attach to.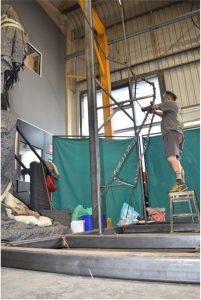 Day 3
The metal supports for the wings were put in place.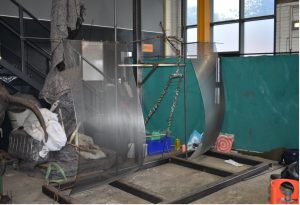 Day 4
Polystyrene was added to the armature to bulk up the figure. The clay goes on top of the polystyrene.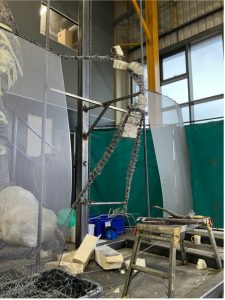 Day 5
I finally got involved and started to put clay on the armature.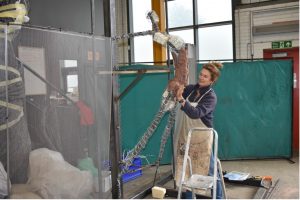 Get updates about new work
We will process the personal data you have supplied in accordance with our privacy policy.